Italian Wine Region Maps
Your first paragraph ...The 21 administrative regions in Italy form the basis of the wine regions. Within each region there is a hierarchy of DOCG regions, DOC regions, and IGT regions, as well as the more generic Vino di tavola classifications.
There are about 360 DOCGs and DOC's so just getting your head around the main regions is a task in itself.
One of the best resources I know of is De Long Wine Map of Italy.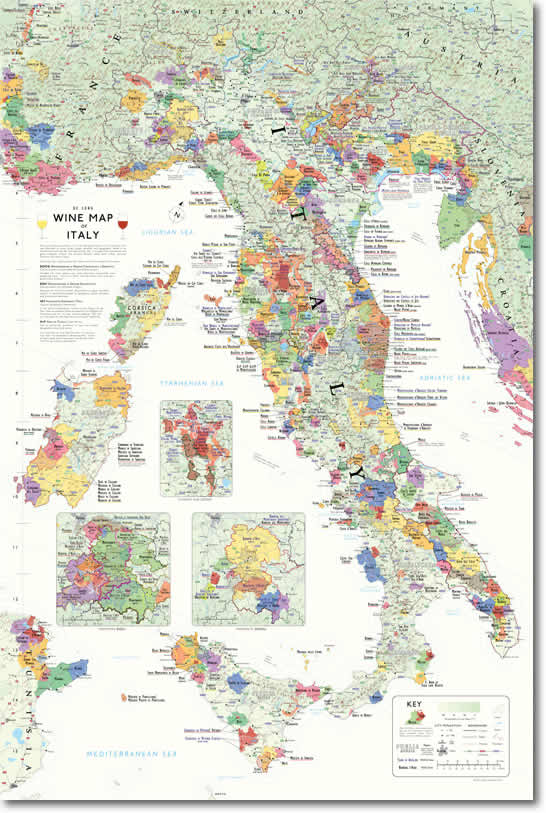 This Map is incredibly detailed and is constantly being updated to reflect the evolving Italian wine classification scene.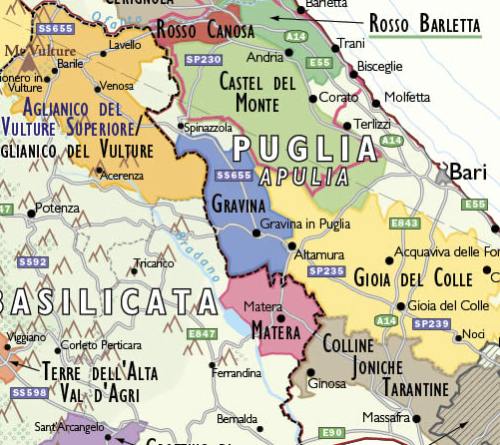 Includes all wine regions in Italy as well as adjacent wine regions in France, Switzerland, Slovenia, Croatia and Tunisia
Detailed maps of Piedmont DOCs, DOCGs and Chianti subzones
24 by 36 inches (about 600mm by 900mm, expertly printed on heavyweight acid-free archival paper - suitable for framing
Includes 8 page index booklet
Suitable for your cellar, tasting room, bar or study - or as a gift
Latest edition published November 2012
Order your copy
This beautiful map costs considerably less than you think.
Order you Copy from De Long Wine Info
Or
Use this order page for delivery to an Australian Address
A Free Map of Sicily's Wine Regions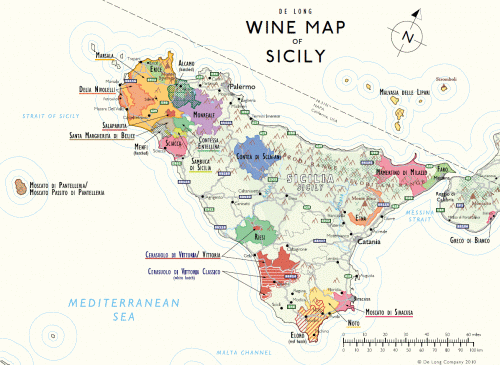 If you are interested just in Sicily you can download a free PDF file.  It is also produced by De Long Wine Info.  
OK, the image above is a gif  file and not too readable... but if you have a PDF version you can zoom right in. 
You can download your copy by going to De Long Wine Information Tools and checking out the link to Free Resources at the bottom of the page. This map is free for you to download.
Some More Maps of Italy's Wine Regions
I found a couple interesting maps on Pinterest
The map below is from Nick's Wine Merchant in Australia
This one is a little more arty
---
You might like to check out a few more maps on this Amazon Store
Do know any resources that could be added to this page? 
Please leave a comment below