Italian Cheese
There are hundreds of different cheeses made in the various Italian regions. Italians can be fiercely loyal to there regional food and cheeses can be a major part in defining the local food culture.
There are a few dozen cheeses that you should know about, and these are widely available throughout the world. But if you travel to Italy you will find plenty of local cheeses, and some locals to sing their praises.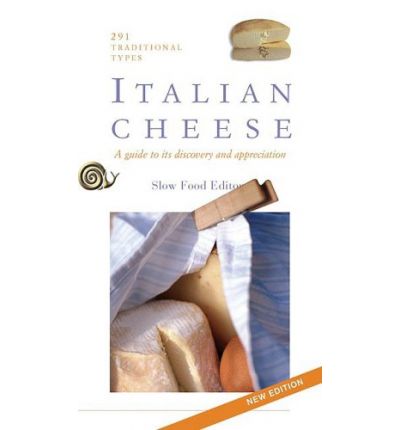 You can buy this excellent new book published by Slow Food International from Book Depository

Types of Italian Cheese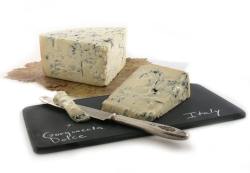 Italian cheeses are made mainly from cows milk, but a few are also made from sheep milk, goats milk and the famous mozzarella cheese is made from buffalo milk.
The most famous cheeses are produced and marketed under the Protected Designation of Origin (PDO) system which defines the area where the cheese is produced and the methods of production used.
The list below shows how most Italian regions have several cheeses. A few are produced in two or more adjoining regions, for example Caciocavallo Silano is produced in several southern Italian regions.
Aosta Valley Fontina, Valle d'Aosta Fromadzo
Basilicata Caciocavallo Silano, Pecorino di Filiano
Calabria Caciocavallo Silano
Campamia Mozzarella di Bufala Campana, Caciocavallo Silano, Provolone del Monaco
Emilia-Romagna Formaggio di Fossa di Sogliano, Grana Padano, Parmigiano-Reggiano, Provolone Valpadana
Friuli-Venezia Giulia Montasio
Lazio Mozzarella di Bufala Campana, Pecorino Romano, Ricotta Romana
Lombardy Bitto, Formaggella del Luinese, Formai de Mut from Alta Valle Brembana, Gorgonzola, Grana Padano, Parmigiano-Reggiano, Provolone Valpadana, Quartirolo Lombardo, Taleggio, Valtellina Casera
Marche Casciotta d'Urbino, Formaggio di Fossa di Sogliano
Molise Caciocavallo Silano
Piedmont Bra, Castelmagno, Gorgonzola, Grana Padano, Murazzano, Raschera, Robiola di Roccaverano, Taleggio , Toma Piemontese
Puglia Caciocavallo Silano, Canestrato Pugliese
Sardinia Fiore Sardo, Pecorino Romano,Pecorino Sardo
Sicily Pecorino Siciliano, Piacentinu Ennese , Ragusano, Vastedda della valle del Belìce
Trentino-Alto Aldige Asiago, Grana Padano, Provolone Valpadana, Spressa delle Giudicarie, Stelvio or Stilfser
Tuscany Pecorino Romano, Pecorino Toscano
Veneto Asiago, Casatella Trevigiana, Grana Padano, Monte Veronese, Piave, Provolone Valpadana, Taleggio